The Underwater Museum and the song of the mermaid of Golfo Aranci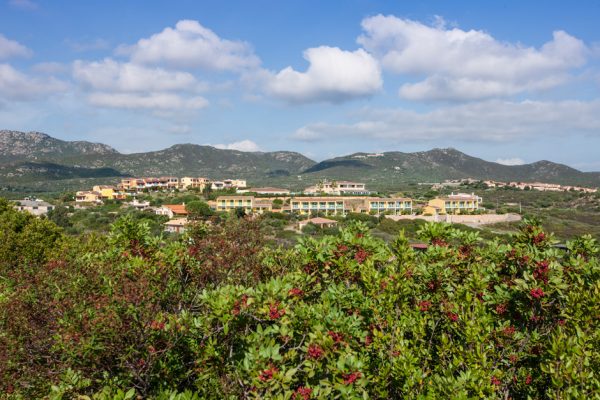 An excursion to the sea bed of Golfo Aranci on a small submarine from which you can admire artifacts and a real life mermaid.
Golfo Aranci is full of surprises. Following the success of the bronze mermaid, the statue made by artist Pietro Longu that every day emerges from the beachfront and that has become so popular among tourists, Golfo Aranci has inaugurated the MuMart (Underwater Museum of Arts), a full-blown museum of modern arts located underwater, with sculptures and artifacts placed 4 and 7 meters below the surface.
These works of art have been created by 14 internationally renowned artists: Angi, Boero, Bricalli, Cardillo, Carloni, Chapalain, Ciccobelli, Cogorno, Kosice, Mustica, Nussbuam, Patterson, Polesello and Sturla. These artifacts blend seamlessly with their surroundings, and live in symbiosis with the marine flora and fauna.
The main feature of this excursion is the yellow submarine used for the visit, which allows guests to admire the sea bed through its windows. It will amaze both children and adults. Diving and snorkeling enthusiasts can also admire the exhibition of the MuMart.
During the excursion, guests will have the opportunity to watch a real life mermaid, who will appear every day during the summer.
The submarine departs daily from the Pescherecci Port of Golfo Aranci, in the morning from 10 to 11, and in the afternoon from 15 to 16. The ticket costs 10 euros for adults and 5 euros for children until 10 years of age.

Tag: Excursions, Golfo Aranci @en.